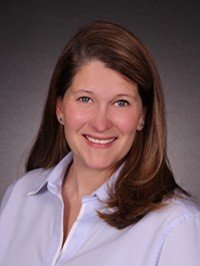 NOT JUST AN AGENT. AN EXPERIENCE
Buying or selling a home should leave you excited and energized about your future, not discouraged and stressed. You should be excited by the possibilities instead of dreading the process. That's what the April Bradshaw experience is all about. One of the top agents in multiple markets, April operates on one simple idea: bringing together allied resources who share a vision of an experience built on trust, collaboration, and constant learning. People who are determined to make the real estate better. Because when you hire April Bradshaw, you're not just hiring an agent. You're hiring a network of allied resources.
The April Bradshaw Experience
I appreciate the opportunity to present my real estate services to you. I have succeeded in the current market environment as a result of my adaptability, negotiation skills, sales and marketing techniques, and high-quality client experience. I love working with families as well as investors, developers, and international clients in a variety of neighborhoods and towns throughout the Greater Boston and Cambridge areas. Last year, I was able to help 20 clients reach their goals and look forward to increasing my goal to helping 35 happy, satisfied clients.
Over the past 14+ years at both Coldwell Banker and Keller Williams, I have facilitated more than 200 transactions. April Bradshaw of Boston and Cambridge Homes has consistently ranked in the top 10 individuals for the Keller Williams New England Region in 2015 and 2016.
The market cycles over the past 11+ years has enabled me to understand the subtle nature of market dynamics and the different opportunities available to my clients based on current market conditions. I can anticipate what is likely to come next, and proactively remove barriers to ensure a smooth, stress-free process. Furthermore, my experiences have pushed me to build a team to master home prep, staging, photography, and interactive floor plans, along with a network of trusted home professionals to transform that house into your home!
The amount of paperwork, addendums, and legally required disclosures in the average real estate transaction has increased over the past ten years. Streamlining the process has become important in this increasingly complex world. Furthermore, real estate marketing also has undergone a complete transformation, beyond pretty flyers at an open house and newspaper ads, to web-based marketing, international websites and SEO domination. It's imperative to have every home—regardless of price point—reach a wide online audience when 95% of homebuyers use the Internet to search for their next home. It is also important to ensure buyers have access to ALL opportunities both on market and word of mouth listings, which I have.
After reviewing the information, you may conclude that it's crucial to work with an agent who is experienced, knowledgeable, resourceful, strong, and capable of negotiating to ensure a successful closing. It's in your best interest to hire the best possible agent to represent and protect your interests throughout the process — I'm the best agent for you!
About April Bradshaw
With my family history firmly grounded in Boston, I'm a true local who has an extensive knowledge and appreciation for the Greater Boston area. I experienced the changes over the past 30+ years and can articulate the subtle differences/benefits in neighborhoods, towns, and schools— a rare find among the large agent population!
Born and raised in the Greater Boston area, I completed my undergraduate studies at Northeastern University, and later earned a master's degree at Boston College. Before becoming a real estate agent, I worked for many years in the education and medical software sales. A wife and mom of two boys, I have an in-depth understanding of the complex needs of families and knowledge of various education options for families. We love the extensive walking, biking and hiking trails throughout the area. In addition, we LOVE traveling, skiing, snorkeling/scuba diving, and going to the endless number of cultural experiences available. I know first-hand that Boston is a wonderful city for young professionals, families, and retirees alike, and I can't wait to work with you to find your dream home in the Greater Boston area.